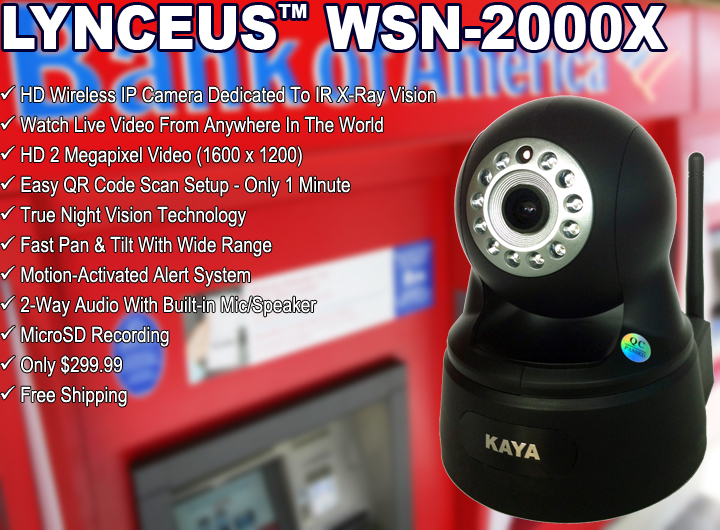 See-Through Vision During The Day And Night
The cutting edge IR X-Ray Vision Technology based on Optical See-Through Vision provides the ability to see through dark sunglasses, dark helmet, tinted car windows, ink, fabric, vinyl packings all the time during the day, and also at night.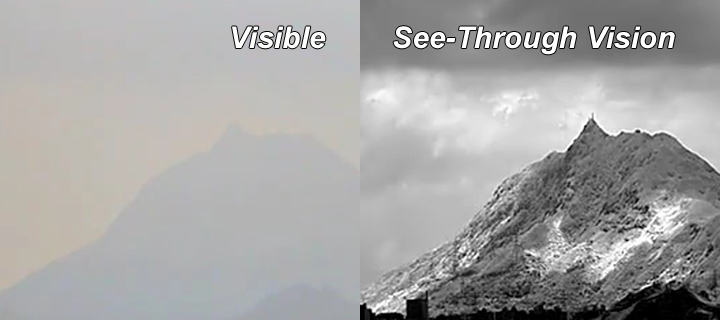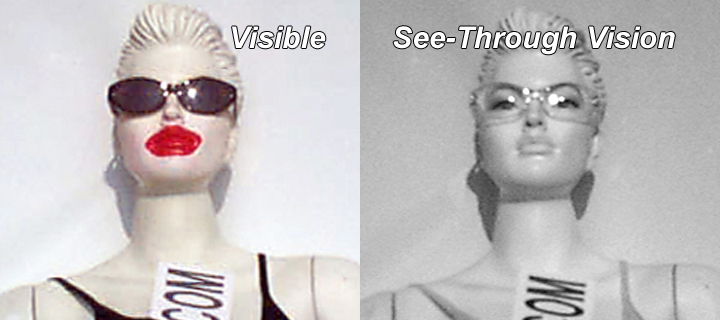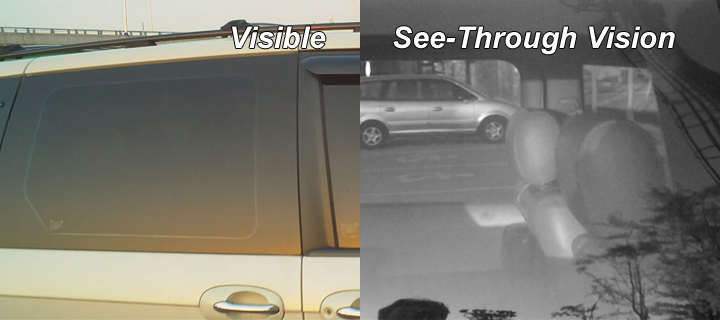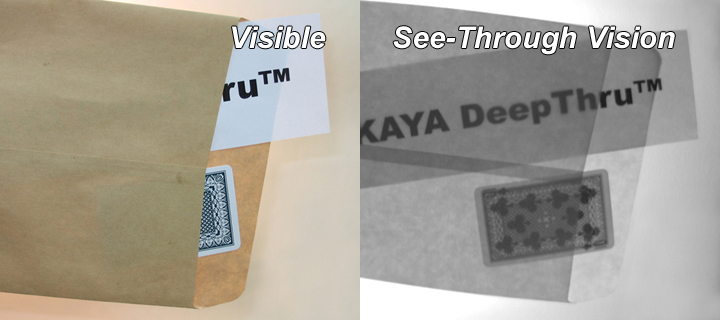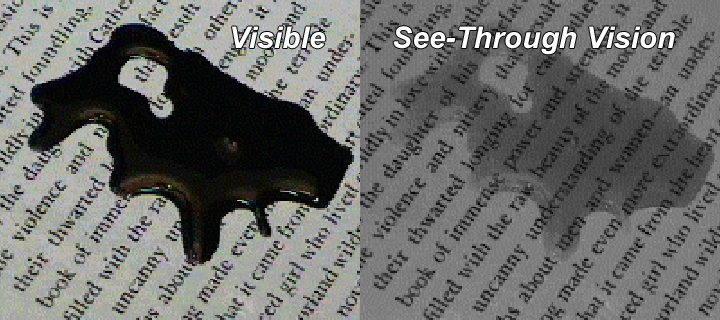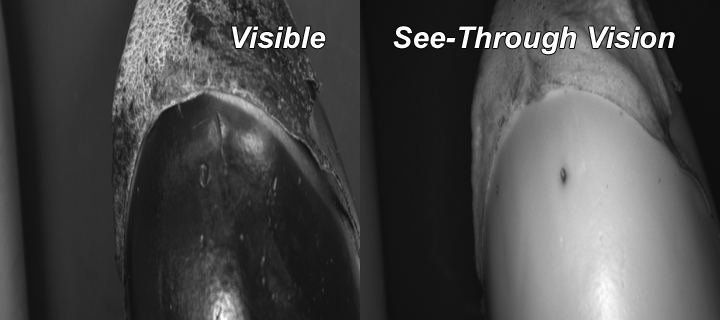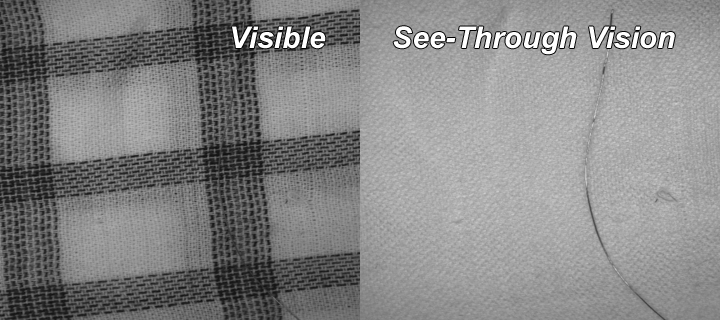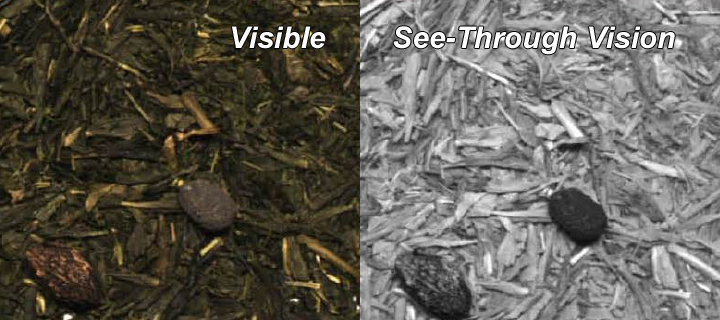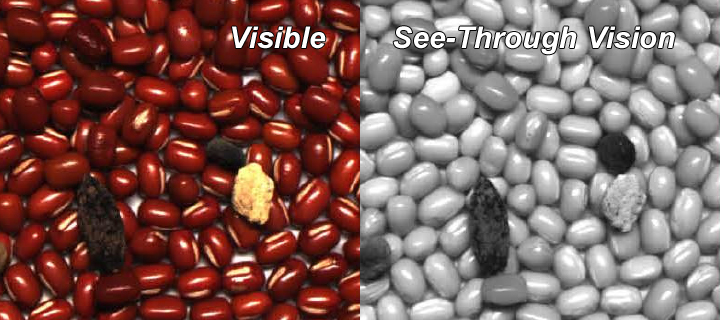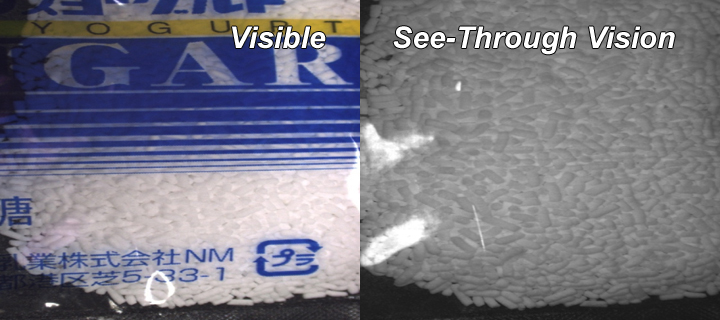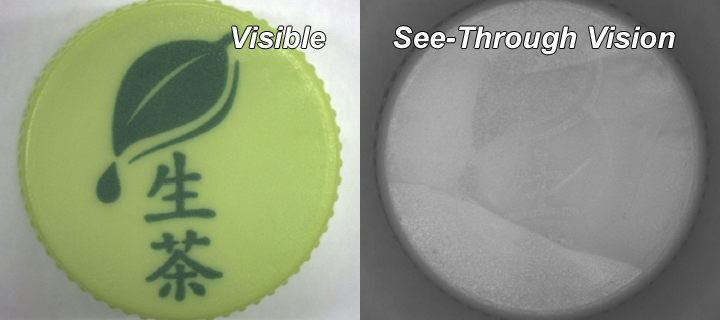 Watch Live Video From Anywhere In The World
No matter where you may be in the world, you want to know what's going on at home. Is your family home safe and sound? Has that package arrived? Is someone snooping around your property? Is someone breaking into your home? With Lynceus™ WSN-2000X, you will have 24-hour access to your home from anywhere! Get online from your laptop, work PC, hotel computer, smart phone, tablet and more. As long as you have Internet access and the password, you can view and control your Lynceus™ WSN-2000X LIVE! Plus, multiple users (friends, family members, etc.) can access the camera feed(s) from other locations.
1001 Uses
With so many features, Lynceus™ WSN-2000X is perfect for your home or business! Hear a knock? Check to see who it is on your smart phone before you answer the door to a nosy neighbor or some pushy salesman. Save yourself the hassle! Curious what the dog is barking at out back after dark? See for yourself on your computer. Check on the car in the driveway at any hour, the kids in the backyard, neighbors, the mailbox, entire rooms and more. Mount the camera indoors or set it up in a window or in an enclosed, protected outdoor area to monitor outside. With the powerful panning & tilting, you can monitor huge, expansive areas with ease. The unique Lynceus™ WSN-2000X is the perfect surveillance solution for nearly any application! In addition to home applications, video surveillance is a must-have in any business. It is instrumental in preventing shoplifting, internal theft, vandalism, on the job substance abuse and other illicit behavior. That's just the beginning! Prevent lawsuits, increase employee activity and production and improve your bottom line. It is an investment you won't soon regret. Lynceus™ WSN-2000X is perfect for monitoring parking lots, sales floors, stock rooms, cash registers, loading docks, construction sites, retail areas, storefronts and other areas of business. Pop on the Internet or pull out your smart phone and check up on your business from anywhere in the world at any time.
HD 2 Megapixel Video(1600 x 1200)
Now THIS is how video surveillance was meant to be... High Definition! With Hyper-sharp HD Video Resolution 1600 x 1200 (2 Megapixel Surveillance) you would be amazed what you will be able to see. Imagine catching being able to see clearly the numbers of a license plate, get a good look at who was ding-dong ditching your house last night. Until you experience HD Surveillance for yourself it's hard to put into words how much better it is.
Ultra-Fast H.264 Video Compression
The Lynceus™ WSN-2000X uses H.264 video compression. This is a standard for video compression that allows for a better frame rate and smoother, enhanced, top quality video from your camera. H.264 is also widely used for streaming Internet video services like iTunes, YouTube and web software like Adobe Flash Player and Microsoft Silverlight. With the Ultra-Fast H.264, you are going to get the smoothest, clearest picture possible!
Easy QR Code Scan Setup - Only 1 Minute
You know that feeling you get when a product just works how you think it should? It's almost like magic. That's what the new Lynceus™ WSN-2000X HD Wireless IP Camera's Easy QR Code Scan Setup Technology does for you. It's so easy and only takes about a minute setup. Download the app from the Apple App Store or Google Play, scan the QR code on the bottom of the camera (or enter the ID) and password, you're up and running. Don't worry for all you PC users, you can also run this easy setup and see your cameras through the web or turn your HD IP Camera into a Wired PoE Powerhouse, it's up to you!
True Night Vision Technology
Equipped with real Night Vision technology, Lynceus™ WSN-2000X uses 12 Infrared (IR) LED lights to function 24 hours a day in any lighting condition. In well-lit areas, it provides crisp, full color video. In darker conditions, the camera automatically enables Night Vision, adjusting so you can see in incredibly low lighting levels down to 0.5 lux (almost complete darkness). It's a steady transition from light to dark, so you never lose sight of the area you're watching. The powerful IR LED lights allow the Night Vision to work up to a distance of 10 meters (nearly 33 feet) away.
Fast Pan & Tilt with Wide Range
The camera pans 355 degrees horizontally, so it can practically see all the way around. It also tilts 120 degrees vertically, so you can see floor to ceiling. You can even pan & tilt diagonally to get the perfect angle. Additionally, the panning and tilting is silent. That means you can discreetly watch over people and areas without making noise.
Motion-Activated Alert System
Lynceus™ WSN-2000X has a built-in alert system. This sophisticated system enables the IR motion detection built into the camera. You can set the alert system to instantly Email you snapshots so you know when something is going on, send snapshots to an FTP sever, record live video to your hard drive and even sound an alarm on your computer whenever motion is detected. The motion detection sensitivity is also adjustable. This is one smart camera!
Video Recording & Snapshots
Want to capture what you're seeing on your hard drive? Simply click the snapshot tab to take still pictures or click the record tab to record actual video and save it to a designated folder. The snapshots will come up in a new browser window so it's easy to save as a JPEG in the folder of your choice. The recorded video will automatically save as an MPEG in the designated folder.
Secure Encryption - WEP, WPA, WPA2
Concerned about a secure video feed? No worries. Lynceus™ WSN-2000X is as secure as it gets! It runs through your Wi-Fi network, meaning it's protected with WEP, WPA or WPA2 encryption.
2-Way Audio with Built-in Mic/Speaker
Not only can you see everything in full color, but you can hear everything clear as day with the built-in high quality microphone. The audio comes right through your computer speakers or headphones so you can listen in. Plus, the sound goes two ways. Lynceus™ WSN-2000X also has a built-in speaker (and an output jack in case you want to hook up another speaker to it)! That means with a microphone on your computer, you can talk through the camera. It's like an intercom system, but better. Talk through the camera from anywhere in the world. Want to surprise an intruder or remind your teen at home that it's homework time? Just click the 'speaker/voice' tabs and do it!
Wide Angle 90° Lens
The Lynceus™ WSN-2000X is equipped with an extra-wide 90° lens. That's 1.5 times as big as normal IP cameras, making this Lynceus™ WSN-2000X ideal for entire large rooms, expansive areas or watching out over yards or outdoor areas. You will be able to use one single camera to watch over your entire front porch, mail box and even driveway. Or mount it in the basement and keep tabs on the entire area with one single camera.
MicroSD Recording
Capture every moment directly on your Lynceus™ WSN-2000X camera with a MicroSD card. Have the ability to store up to 32GB of data directly on the camera with the built-in MicroSD memory card slot. It doesn't need 3rd party software, recording devices or an internet connection, meaning it can work in more remote locations.
Specifications
Model
Lynceus™ WSN-2000V
Lynceus™ WSN-2000X
Type
HD Wireless IP Camera
HD Wireless IP Camera Dedicated to See-Through Vision
Image Sensor
2.0 Megapixels CMOS
2.0 Megapixels IR Enhanced CMOS
Pixels
2,000,000 (1600*1200)
Vision
Color & B/W(Below 0.5 Lux)
Always See-Through Vision
Lens
3.6mm
3.6mm IR Lens
Pan & Tilt
355° Horizontally, 90° Vertically
Operating Sytem
Linux
IR Distance
10M
Motion Detection
Yes
BLC
Yes
AGC
Auto
White Balance
Fixed Aperture F1.2
S/N Ratio
>50 dB
Video Compression
H.264
Picture Resolution
Main Flow: 1600*1200@15fps 1280*720@25fps
Minor Flow: 640*360@25fps 160*112@25fps
Bit Rate
32K~4.0M bps
Image Frame Rate
15 FPS
Audio Compression
G.711
2 Way Audio
Built-in Speaker and Microphone
Alarm I/O
1 Channel Input/Output
Memory Card
Up to 32GB SD Card
Network Ethernet
Ethernet(10/100 Base-T) / RJ-45 Connector
Protocols
HTTP/DHCP/IP/TCP/UDP/DDNS/RTSP/SMTP
WIFI/802.11/b/g
Secure Encryption
WEP, WPA, WPA2
Setup Method
Easy Scan QR Code Setup & Advanced PC Setup
Web Browsers
IE6.0/7.0/8.0/Firefox/Safari/Google Chrome or Other Standard Browsers
Smart Phones
Support iPhone, Android
Remote Access
Support DDNS, P2P
Operating Temperature
-10°~60°C
Operating Humidity
20~80%
Power Consumption
DC 5V 2A
Physical Dimension
100*99*118mm(L*W*H)
Weight
0.5Kg
Certifications
CE, FCC
Warranty
Limited 1-year Warranty
Price
$199.99
$299.99
Further Product Images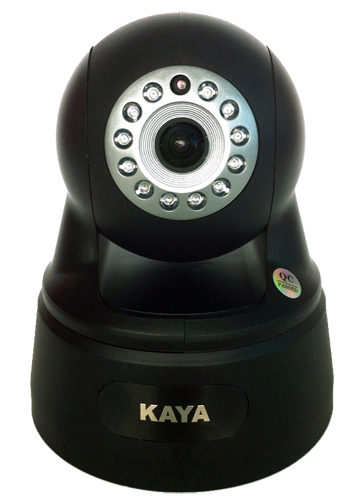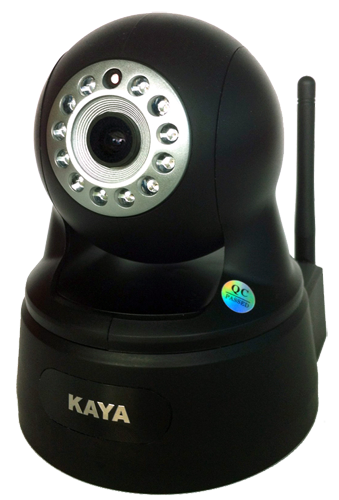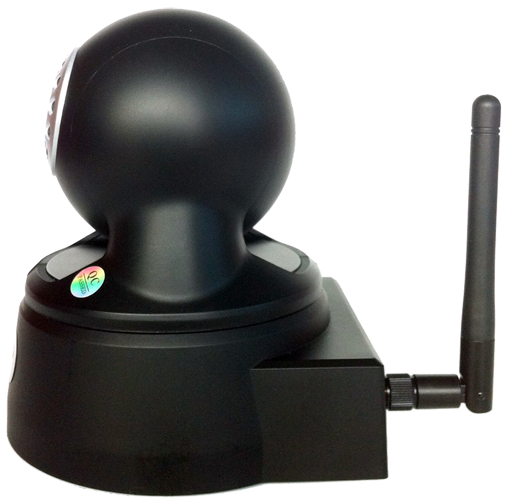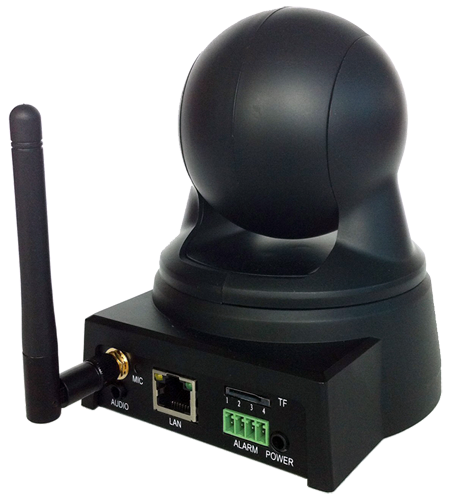 What's Included
Wireless IP Camera
Wifi Antenna
User Manual
Installation CD
Mounting Bracket
Network Cable
DC Power Supply 5V